Meet the Tennis Pros
Brian Morin
Sedge Gray (Head Pro)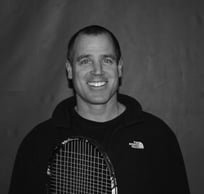 Sedge Gray brings over 38 years of tennis coaching experience and most recently held the position of Tennis Director at The Agawam Hunt in Rumford, RI. He has also worked as a professional coach and practice partner for Anna Kournikova and an Assistant Coach for Brown University and Davidson College.
Sedge has also been a participant at the Newport Tennis Hall of Fame Championships and is a ten time New England Open Champion in both singles and doubles. He won the Rhode Island State Tennis Championship during all four years of high school in either doubles or singles.
Renee is a USPTA Elite Pro from Mapleville, RI. She began teaching tennis in 1976 and has been instructing at Fore Court since 1990. She has also taught in New Hampshire, Maine, Florida and Rhode Island. Renee played in the #1 spot for Eckered College in Florida. Her favorite shots to teach are the service and backhand.
Toby Lindsay
Toby has been a teaching pro at Fore Court for 26 years and was USTPA certified in 1995. He's been well-known to RI tennis over the years having been a 3-time Little East Singles Champion at Rhode Island College and then inducted in the RIC Athletic Hall of Fame in 2010.At the height of his tennis career, Toby was ranked #2 in Rhode Island and #9 in New England in the Mens' Open Division. Toby has worked with many students, both adults and juniors, whether helping them with tennis tryouts or advancing them up the tennis team or league ladder.
Sadie Campanella
Robert Lessard